Welcome to TAX LEADER
---

TAX LEADER is an accounting firm based in Athens that provides high quality personalized tax, accounting and financial services.
We can make a difference for your business.
We are committed to provide the best tailored solutions to your needs that can make your business thrive and lead you to growth.
We are currently creating our website.
Until it's ready, feel free to contact us.
We are always happy to answer your questions.
Thank you for visiting!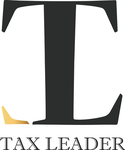 Contact us
Mikras Asias 64, Argiroupoli 16452
Tel: (+30)2130229525
office@taxleader.gr